In English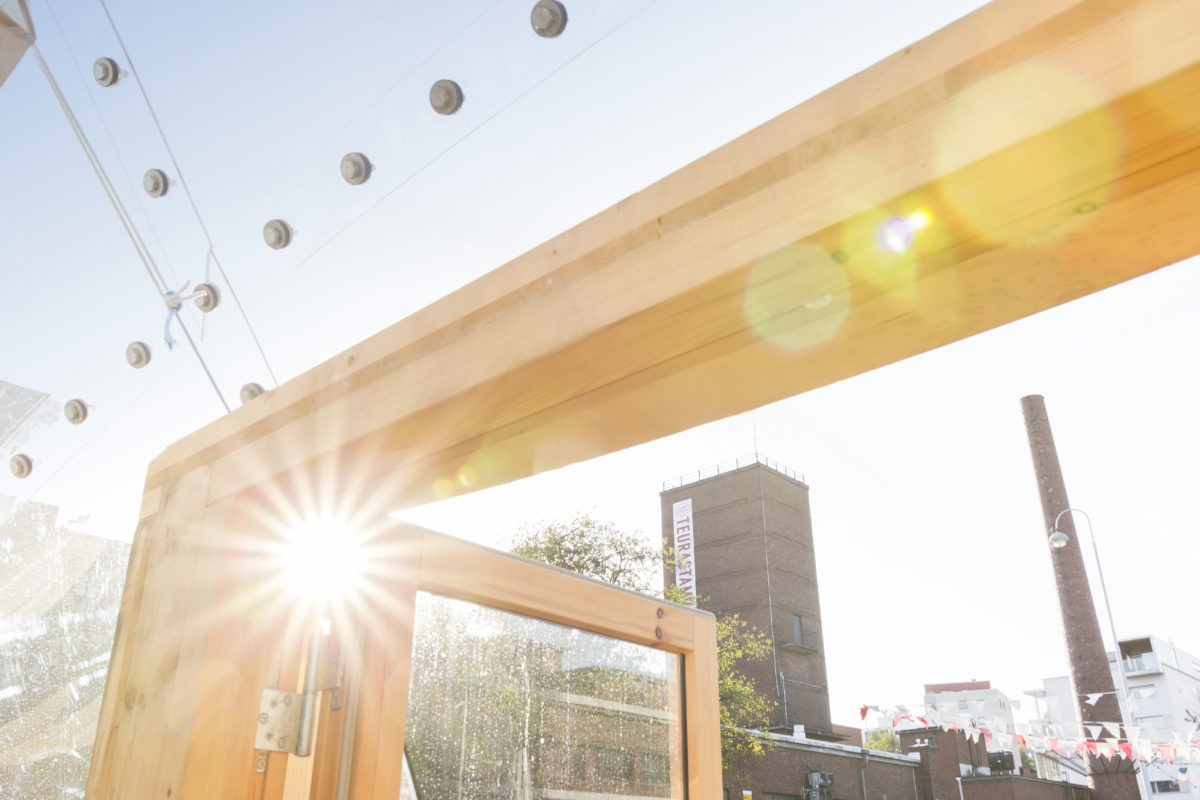 "Lähiöfest2017", "Dome of Visions" by NCC at Teurastamo / photo: Ramon Maronier
With 'Lähiöfest' we are celebrating our neighbourhoods. We invite parties from all sectors of society behind a shared goal: to empower locality.
As cities become more meaningful in the global context, the festival advocates the importance of community and collaboration as drivers of urban change. We believe the values that our early Finnish neighbourhoods, or 'lähiös', were based on – democracy, respect for nature and humanism – are as relevant today as they were at the time they were built.
In 2019 the Lähiöfest event week takes place in the city of Espoo at the end of September. Lähiöfest2019 connects cities, companies, NGOs, universities, schools, activists and local communities to experiment how urgent urban challenges can be solved locally.
The programme includes education, placemaking, entrepreneurial initiatives, experiments on new forms of funding, workshops, cultural activities and neighbourhood parties. Findings and learnings of the whole week will be shared during 'People-Driven City', the main conference of the event week.
'Lähiöfest' has been arranged bi-annually since 2015. The executive producer of the festival is Urban Practice ltd., a Helsinki-based office for citymaking.
Key contacts
Katja Lindroos, head of partnerships
Ramon Maronier, international inquiries
Heidi Kalmari, City Learning programme communications
Kalle Viira, People-Driven City coordination
firstname(at)lahiofest.fi
info(at)lahiofest.fi
Lähiöfest2019
Concept & production
Host City
Event Cities
Main Partners
Campaign City
Content Partners
Embassy of the Netherlands in Finland    
Finnish Cultural Institute for the Benelux   
The Swedish-Finnish Cultural Foundation 
Omnia      Maptionnaire      Yhteismaa      Treamer      RaivioBumann
Project Partners
Lasten arkkitehtuurikoulu Arkki      EMMA      Sitra     HSL

---
© Urban Practice 2019 All Rights Reserved