Seminaari
People-Driven City
People-Driven City 2019
Day: Friday the 27th of September
Location: Dipoli Aalto University, Otaniemi Espoo
Time: 9–16 + additional program in Otaniemi and Tapiola from 16–19
Languages: main language English, some talks and workshops in Finnish
Tickets: full price 159€ VAT incl. via Eventbrite
Coming to the conference with a group? Please contact us for ticket packages for groups (min. 3 tickets): seminaari(at)lahiofest.fi
Students may attend the conference with a Standing Room ticket – for more information contact the organisers: seminaari(at)lahiofest.fi
Special sponsored tickets for urban activists, non-profits and charities – for more information contact the organisers: seminaari(at)lahiofest.fi
Follow: Facebook 'People-Driven City'
Rojkind Arquitectos – Cineteca / Photo © Jaime Navarro
We thank everyone who joined us at 'People-Driven City 2019! See you next time!
You can read here about the 2nd edition of People-Driven City:
'People-Driven City' is the main conference of 'Lähiöfest' – festival of neighbourhoods. The first edition was organised in 2017 during Lähiöfest2017 in the main hall the University of Helsinki. The conference attracted 500+ participants representing cities, corporations, NGOs, universities and media.
In 2019 Lähiöfest takes place in four different Finnish cities: Espoo, Riihimäki, Kauniainen and Helsinki. Findings and learnings of the festival will be shared and digested during the conference – this year located in Dipoli, the beautiful gem of the architectural couple Raili and Reima Pietilä at the campus of Aalto University.
Except a whole day of inspiring keynote speakers, engaging discussions and workshops on urgent urban topics from cities around the world!
Järvaveckan
'People-Driven City' looks for ways how top-down and bottom-up could meet and  better work together, what are the structures needed to support more diversity, and, above all, who are the connectors, the "bridge-builders" that can help our cities to become more inclusive, more people-driven.
The thematic streams of the conference are sustainability, participation, learning and democracy. Here are just some of the intriguing questions that will be discussed during the day:
How do we create an enabling city – a "City as a Service"? Päivi Sutinen, Director for City as a Service, tells about how City of Espoo has taken an unconventional approach to innovation in the city, and why Espoo has become a leading city in smartness and collaboration in Europe.
How could we use architecture as a means for public good? Acclaimed architect Michel Rojkind of Rojkind Arquitectos from Mexico City presents his approach to creating places for all and argues why architects should strive for more open and inclusive processes.
How can we break polarisation in the society and fight segregation in our cities? The case Järvaveckan from Stockholm is discussed with Ahmed Abdirahman, the founder of the political week in a socio-economically suburb of Stockholm.
How could we renovate post-war neighbourhoods into desirable, sustainable and affordable places for living? Christina Lindbäck presents the insights NCC has gained in tackling the complexities of improving housing areas from Sweden's "Miljonprogrammet" era (Million Programme).
How can we radically rethink how to design and fund public projects? Elma van Boxel of ZUS presents the case study of a crowdfunded bridge in Rotterdam and discusses the importance of temporary structures in cities.
How do we create truly participatory planning processes? Amin Khosravi from urbz has experience from neighbourhoods planning processes from cities around the globe and will share his insights what the buzz word "participation" means in practice.
How do we create a "learning society"? Kimon Moerbeek from Kennisland from Amsterdam presents how to inspire schools to become trailblazers of innovation, and engages in a dialogue with leading education experts from Finland, Saku Tuominen from HundrED and Director of Education and Culture Heidi Backman from the City of Kauniainen.
ZUS – Luchtsingel  Photo © Fred Ernst
Programme
The conference day is roughly divided in two. In the morning we will hear insightful keynotes in the main hall. From midday on there will be breakout sessions with different options to choose from. Apart from talks and workshops there will be also entertainment and surprise program.
Streams
sustainability
participation

learning

democracy
9:00–11:15 Kaleva hall: Keynotes 
Welcome Katja Lindroos / Urban Practice, executive producer of Lähiöfest
Introduction Päivi Sutinen / City of Espoo – sustainability
Keynote Amin Khosravi / Urbz – participation
Keynote Kristian Koreman / ZUS – participation
Keynote Kimon Moerbeek / Kennisland – learning
Presentation Pedro Aibéo / representing Aalto Living+ – learning
11:15–12:00: lunch break: Sief hall
Please note that food is served during the whole afternoon in the restaurants of Dipoli. Each participant is thus free to choose the time of their lunch break.
12:00–15:00 Kaleva hall: Keynotes, Discussions and Master Classes
Discussion Elina Wanne / City of Espoo, Anniina Korkeamäki / City of Riihimäki and Alpo Tani / City of Helsinki, hosted by Heidi Kalmari / Lähiöfest – sustainability
Keynote Christina Lindbäck / NCC – sustainability
short break
Keynote Michel Rojkind / Rojkind Arquitectos – democracy & learning
12:00–14:00 Palaver & Poli workshop rooms: Breakout sessions – suomeksi / in Finnish
12:00–12:45 Palaver: "Miten kuihtuvista keskustoista saadaan elinvoimaisia elämyspaikkoja", isäntänä Innovarch –

participation

13:00–13:45 Palaver: "Mikä on oppimisympäristöjen tulevaisuus – onko tilalla väliä?", isäntänä Innovarch –

learning
vaihtoehto edelliselle:
13:30–14:00 Poli: "NCC Design lab – Let's co-create a thriving Espoo! Keilaniemi Next & Hatsina", isäntänä NCC – 

participation
14:00–16:00 Metso hall: Fireside Chats 
Kimon Moerbeek / Kennisland, Saku Tuominen / HundrED and Heidi Backman / City of Kauniainen, hosted by Heidi Kalmari / Lähiöfest – learning
Ahmed Abdirahman / Järvaveckan, interviewed by Ramon Maronier / Urban Practice,  producer of Lähiöfest – democracy
Maria Derlõš / Linnalabor, Tanja Jänicke / Yhteismaa, Päivi Raivio / RaivioBumann and Niko Riepponen / City of Espoo, hosted by Katja Lindroos / Urban Practice, executive producer of Lähiöfest – participation
+ Exhibitions & Live Performances
live music with The Bikini Brothers, courtesy of World Music School
exhibitions all day at Dome of Visions and the Capitolium aula
urbz Rippone tunnel workshop
Additional programme 16:00–19:00: Tours and Open Doors
The official programme ends by 4 pm. Our partners will offer possibilities to visit various locations at Aalto Campus and Otaniemi between 4 pm and 6 pm. In addition to this we warmly recommend to visit exhibitions at EMMA in Tapiola from 4pm and 7pm.
Alvar Aalto Architecture Tour, starting at 4 pm from the entrance of Dipoli, hosted by Head of Research Juhana Lahti / Museum of Finnish Architecture
Open Doors at Aalto Living+
Open Doors at Espoo Museum of Modern Art EMMA, exhibition "Michael Jackson On the Wall" and featuring DJ. Free entry – take the metro from Aalto University to Tapiola
Map of the venue:
Keynote Speakers
We are happy to introduce our brilliant speakers!
Michel Rojkind
Architect and Founder / Rojkind Arquitectos, Mexico City
Michel Rojkind was born in Mexico City, where he studied Architecture and Urban Planning at the Universidad Iberoamericana (1989-1994). In 2002 he founded Rojkind Arquitectos, a firm focusing on design, tactical and experiential innovation.
While addressing the challenges of contemporary life, his goal is to design compelling architectural and urban planning solutions that go beyond mere functionality and become integral experiences that connect the intricacies of each project at a deeper level and positively impact our society and the environment.
Michel Rojkind has been a visiting professor at the Southern California Institute of Architecture (SCI-Arc) in L.A., the Institute for Advanced Architecture of Catalonia (IACC) in Barcelona, the University of Pennsylvania (UPenn) and the Aalto University, Finland.
The New York Times named Michel Rojkind as part of "A Generation of Architects Making Its Mark at Dizzing Speed" in 2017. In 2010, Rojkind was named as one of the "Country's Treasured Architects" by the Mexican Civil Registry.Michel Rojkind has currently joined The We Company as Senior Vice President of architecture, leading all of WeWork construction projects.
Michel Rojkind has been invited to People-Driven City by our content partner Aalto University.
Kimon Moerbeek
Director and Education Advisor / Kennisland, Amsterdam
Kimon Moerbeek, a true Amsterdam native, was born and raised in the Jordaan district. In his youth he lived in many other areas of the capital, from the Kinkerbuurt neighbourhood to the Bijlmer, from Bos en Lommer to Oud-Zuid. He has settled with his family in Amsterdam-Noord. He studied sociology at the University of Amsterdam and graduated with a research master in social sciences.
Kimon Moerbeek leads the KL team together with Nora van der Linden. He works on new ideas, programmes and partnerships that contribute to social innovation; stimulating people's capacity to improve their own environment is particularly important to him. This applies especially to education, but also to other areas.

With his Education Pioneers initiative, he contributed to the founding of the Teachers' Development Fund.++Teachers' Development FundEducation Pioneers was an answer to top-down innovations in education, where teachers are often not involved and experience a lack of professional space. After seven years and more than 200 Pioneers, the initiative has won an enduring place in education within the framework of the Teachers' Development Fund (LOF).
Besides Education Pioneers, Kimon has developed various programmes for teachers, school leaders and educational organisations. He has contributed to several publications, such as "Labcraft: How labs cultivate change through innovation and collaboration", "Searching for innovative school leadership: from practical research to innovative school leadership" and "Education Pioneers: from complaint to solution, the teacher as innovator: from practical research to innovation by teachers".
We thank the Embassy of the Netherlands in Finland for enabling Kimon Moerbeek's visit to People-Driven City. 
Kristian Koreman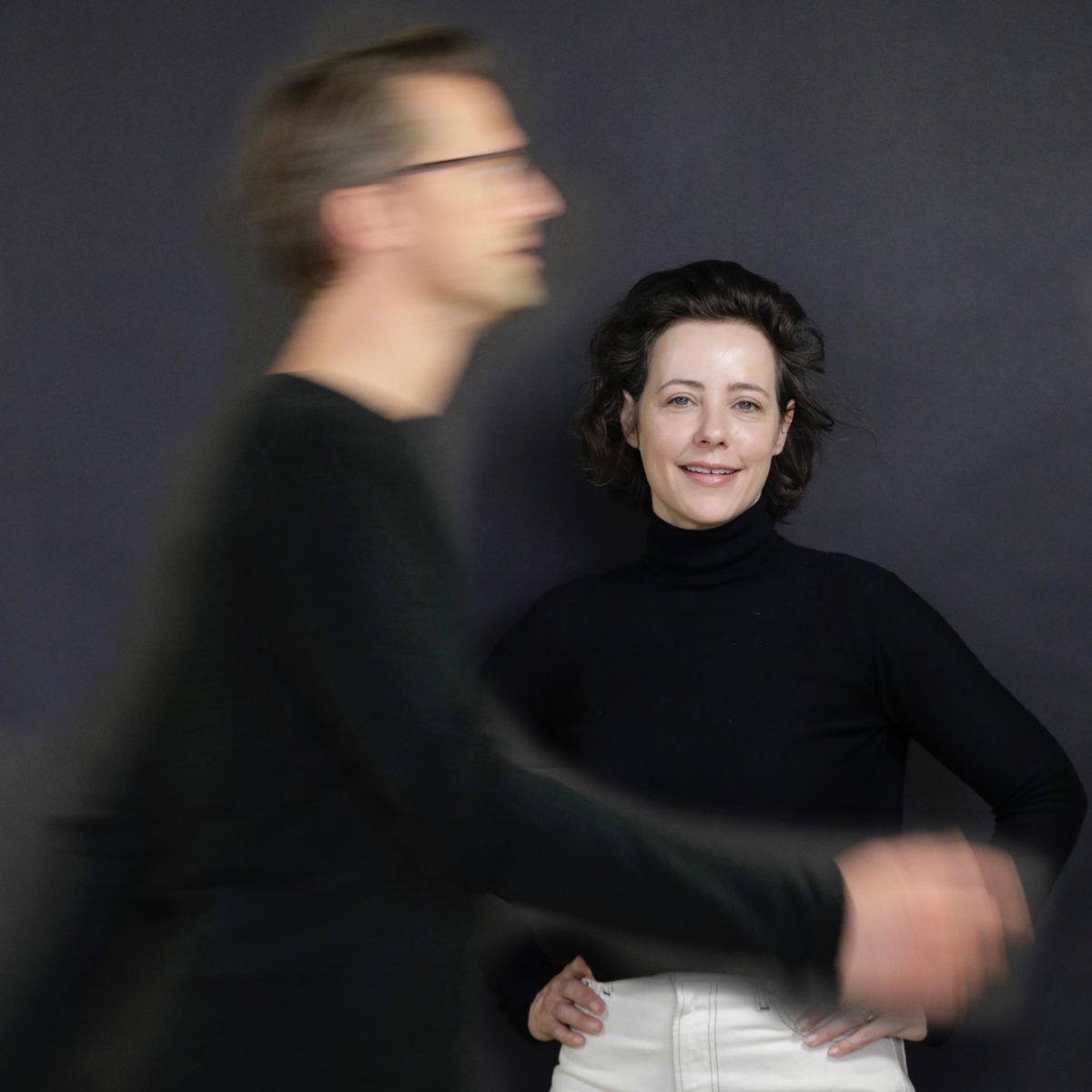 Architect and Founder / ZUS (Zones Urbaines Sensibles), Rotterdam
Elma van Boxel and Kristian Koreman are the founding partners of ZUS [Zones Urbaines Sensibles]. Since starting in 2001, ZUS practices architecture, urban planning, and landscape design, pushing the boundaries between these different domains. ZUS contributes to the changing urban landscape through its dedication to architecture's public role.
Van Boxel studied Landscape Architecture at Larenstein University, Architecture at Greenwich University, and Architecture and Urbanism at the Academy for Architecture in Rotterdam. Kristian Koreman studied Landscape Architecture at Larenstein University and Philosophy at the Erasmus University.
ZUS develops solicited and unsolicited design and research in architecture, urbanism, and landscape design. The studio consists of an international, 25-strong, multidisciplinary team, with offices in Rotterdam and New York. It has realised groundbreaking projects over the last years, such as the Luchtsingel, a crowdfunded airwalk in Rotterdam, and Dune, a new urban district in Almere, acclaimed as the architectural highlight of 2017 by critic Bernard Hulsman of the NRC newspaper.
The work of ZUS / Van Boxel and Koreman has been widely exhibited, including the Guggenheim, New York, the Venice Biennial, the V&A, London, and the Istanbul Modern, and will have their first retrospective at Museo d'Antioquia in Medellín, Colombia. Their unsolicited advice and interdisciplinary work led to them winning the 2007 Maaskant Prize for Young Architects, being named Architect of the Year in 2012, receiving the Urban Intervention Award Berlin, being finalists for the European Prize for Public Space in 2016, and being nominated for the Mies van der Rohe Award in 2017.
We thank Finnish Cultural Institute of the Benelux and the Embassy of the Netherlands in Finland for enabling ZUS's visit to People-Driven City. 
Amin Khosravi
Urban Strategist and Partner / urbz, Geneva
Amin Khosravi is Partner at urbz and Association President at Impact Hub Geneva. He has more than 10 years experience as a specialist in urban development. Originally from the United Kingdom, he studied at University of Manchester and RMS Erasmus Universities / Rotterdam School of Management. He has worked as Investment and Regeneration Manager in Nottingham and as Advisor on London Thames Gateway Project, among others.
Since 2016 Amin Khosravi has worked as urban strategist at urbz, an experimental collective that specializes in participatory planning and design. urbz facilitates and devises participatory processes specific to the context of each and every project in order to create the right conditions for cocreation between citizens, users and stakeholders. Currently it has offices in Geneva, Mumbai, Bogota, Sao Paolo and Seoul.
urbz has been invited to exhibit its work at the Design Biennal, Istanbul (2008),  MoMA in New York (2013 & 2014), MAK in Vienna (2015), Chicago Architecture Biennale(2015), CAPC in Bordeaux (2016), HDA in Graz (2016) and the MAXXI in Rome (2016), The Art Center at the International School of Geneva (2016) and Dr. Bhau Daji Lad Museum in Mumbai (2017).
Amin Khosravi works creatively across a wide variety of themes relevant to cities and people such as housing, economic development, public space, culture, participatory governace and sustainability. He is fundamentally interested in the relationship between people and their environment.
We thank Archinfo for enabling Amin Khosravi's visit to People-Driven City. 
Christina Lindbäck
Senior Vice President Corporate Sustainability / NCC, Stockholm
Christina Lindbäck (Master of Law from Stockholm University) is the Senior Vice President of Corporate Sustainability for the NCC Group, where she is managing the strategic work with sustainability issues.
Christina Lindbäck has been ranked as one of the most influential people in sustainability in Sweden. She is the Chairperson of the Board of the Swedish Company Miljömärkning Sverige AB hosting the Nordic Ecolabel Svanen and the European Eco Label the EU flower. She is also a member of the Board of Axfoundation – a foundation working for sustainable development supporting the companies in the Axson Johnson business group supported by the owner Antonia Axson Johnson.
Prior to her current role Christina Lindbäck has been the SVP of Environment and Quality at the Nordic recycling company Ragn-Sells AB and prior to that she held a director's position at the Swedish Ministry of Environment for eleven years. In this position she was among other roles the Swedish delegate in the Board for the European Environmental Agency (EEA). Lindbäck was also head of delegation leading the negotiations of the BASEL-Convention on the control of transboundary movements of hazardous wastes when the decision was taken to ban export of hazardous waste from OECD countries to non-OECD Countries in 1995.
Päivi Sutinen
Director for City as a Service Development / City of Espoo
Päivi Sutinen, PhD, EMBA, is now Director for City as a Service Development, at the City of Espoo which was awarded for The Intelligent Community of the Year 2018 in the world.
Päivi Sutinen has worked over 25 years as a director or developer at the two biggest cities in Finland: Espoo and Helsinki. She has worked at City of Espoo also as a Corporate Services Director, Director for Occupational Health Services and at Helsinki as a Development manager and Section Director. Recently she has been leading the development of the business models and innovations for the open City as a Service model.
Päivi Sutinen has worked since 2014 at the stearing of the 6Aika – Strategy for Open and Smart Services – The Six City´s strategy´s stearing group. 6Aika is the joint strategy for tackling their common urban challenges with six largest cities (Helsinki, Espoo, Vantaa, Oulu, Tampere and Turku) in Finland. The 6Aika is Finland's flagship in the EU Cohesion Policy's 30th anniversary year 2018.
Her dissertation was "The Essence of Developing as a Director: Experiences of Directors in the Municipal Sector". Her EMBA-Thesis was "New Open City – The Root causes, change drivers and new tools for the Future Challenges in the Cities leadership, management and development".
Espoo is Lähiöfest2019 Host City.
Case Studies, Interviews & Discussions
Apart from inspiring keynotes speeches, People-Driven City offers engaging case studies and interviews. Here are some of the guests participating in discussions:
Ahmed Abdirahman
Founder of Järvaveckan, Social Sustainability Expert at Stockholm Chamber of Commerce / Stockholm
Ahmed Abdirahman is social sustainability policy expert at the Stockholm Chamber of Commerce where has the task of making Stockholm more integrated. He is also the founder and CEO of The Global Village Foundation which organizes among other programs, Järva Politician Week, (Järvaveckan) with the aim to reduce the distance between citizens and politicians.
Järvaveckan gathers stakeholders from civil society, business, government and political leaders to address current and future challenges facing Sweden, especially inclusion of immigrants in social, economic and political life. The event is annual and is held in Sweden's most vulnerable area, Järva-area. In 2019, the program had over 50 000 visitors.
Through a Courtney Ross scholarship, Ahmed holds a bachelor's degree in International Studies from Marymount Manhattan College, NY. He is also an alumnus of the leadership education Höj Rösten Politikerskola and Tandem Leadership. Ahmed was admitted to Northern Star program in 2018, a network of future leaders. He is also an alumnus of the 'Future Leaders Invitation Programme' (programme d'invitation des personnalités d'avenir) held by the French Ministry of Foreign Affairs.
Ahmed Abdirahman was born 1986 in Mogadishu, Somalia and came to Sweden 1998. He learned to read and write in Sweden. Ahmed hosted 'Summer on P1' (Sommar i P1) on Swedish Radio (July 1st, 2018) where he shared his story with over one million Swedes.
Ahmed has received numerous awards and minors for his work, among them the Award for Outstanding Personal Engagement by UNDP in 2018 and. Ahmed was selected as one of the  emerging leaders of Europe by The Obama Foundation to attend Town Hall meeting in Berlin with President Obama in April 2019.
We thank the Swedish-Finnish Cultural Foundation for enabling Ahmed Abdirahman's visit to People-Driven City. 
Maria Derlõš
Project Manager and Lasnamäe Community Activist / Linnalabor, Tallinn
Maria Derlõš is a community activist in Lasnamäe, the largest housing estate in Estonia, a controversial heritage from Soviet Union where most of the population is Russian-speaking. She is the leader of Lasnaidee (the ideas for Lasnamäe), a non-profit organisation that unites local enthusiasts to develop their own neighbourhood through citizen participation.
She stands in community activism with one leg and is engaged in local policy and planning with the other. Maria Derlõš is also a board member and project manager in Estonian Urban Lab (Linnalabor) where she deals with the popularisation of urban education, the promotion of citizen participation in urban planning, and the enhancement of inclusive city development.
Growing up in Lasnamäe, Maria Derlõš has always been attentive to its inhabitants and dynamics. During her studies in the Urban Studies Master's programme at EAA, she started the Lasnaidee project, organising community events and struggling to change the negative image associated with the neighbourhood.
We thank the Embassy of Estonia in Finland for enabling Maria Derlõš' visit to People-Driven City. 
Pedro Aibéo
Architect, Researcher and CEO of Gamified Cohousing / Helsinki
Pedro Aibéo is an internationally awarded Architect (M.Sc., Dipl. Ing., TU Darmstadt, Germany) and Civil Engineer (M.Sc., Licenciatura, FEUP, Porto) with over 50 buildings designed and built in 18 countries, currently practicing at the Gamified Cohousing, which he is the CEO of.Aibéo is also a Kone Säätiö Research Fellow, a Visiting Associate Professor at UNAM University, Mexico and at Wuhan University of Technology, China, and a Doctoral Candidate at Aalto University, Finland on its research of Architectural Democracy.
In arts and the public understanding of science, Aibéo is the founder and Artistic Director of Cidadania theatre+games group, with written and directed theater plays at the United Nations on urban slavery and astronomy. He runs an art gallery cooperative in Helsinki, Myymälä 2, teaches weekly drawing at the croquis nights and at Kiasma in Helsinki and he is a graphic novel writer with its latest bestseller in Portugal being on the topics of mathematics.
Aibéo is also the founder and Chairman of the "World Music School Helsinki" an international network of schools teaching music as a language. In politics, he is the Vice-Chairman of "Perpetuum Mobile" in its decade long work of offering protection to artists at risk. He is a published current affairs author in several newspapers, and in 2017 Aibéo ran as a candidate for the Helsinki Municipal elections under the Left Alliance List, but independent in terms of political affiliation.
We thank Aalto Living+ for collaborating with us in developing 'City Learning' – our programme for schools – that Pedro Aibéo will present at People-Driven City.
Saku Tuominen
Founder and Creative Director / HundrED, Helsinki
Saku Tuominen is an entrepreneur who has founded several companies. At the moment he concentrates on improving K12 education globally and his main project is HundrED in which he is the founder and the creative director.
Saku founded Broadcasters, one of the most succesful Finnish independent tv production companies, with Juha Tynkkynen in 1989. During his 20 years in television he produced thousands of hours of programmes and created almost 100 tv formats.
In 2009 Saku Tuominen founded Idealist Group, a production company of ideas. He is member of the board and minority shareholder of several companies. In addition to this, he is a co-founder and creative director of Financier Group, a quality driven restaurant group based in Helsinki.
He has been teaching creativity and innovation in more than a hundred companies around the world, and in Aalto University in Helsinki. He has also written 12 books; about innovation, the future of office work, good life, human belief systems, everyday creativity, decision making and Italian cuisine.
Heidi Backman
Director of Education and Culture / City of Kauniainen–Grankulla
Heidi Backman is Director of Education and Culture since 2013 in the City of Kauniainen, possibly the happiest city in the world according to a UN report and the Finnish Epsi rating.
She has been working on both a national and a local level with education in Finland for over 30 years. She is passionate about leadership, innovation and digitalisation and she believes that meaningfulness is created exploring the world together.
Kauniainen is Lähiöfest2019 Event City.
Päivi Raivio
Designer, Placemaking Expert and Founder / RaivioBumann, Helsinki
Päivi Raivio is a designer, artist and facilitator working in the field of urban design, service design, co-design, site-specific art and placemaking.
Her works are mostly situated in public space utilising human presence (or sometimes absence), and are either interactive or site-specific. It mostly consists of built installations, placemaking and art & design based processes with different methods for public participation. She also designs and implements social experiences and workshops with themes relating to the use of public space with Daniel Bumann in RaivioBumann collective.
Päivi Raivio studied for Ba Hons degree in Design and Public Art in Chelsea College of Art and Design in London and completed her MA studies in Applied Art and Design in the University of Art and Design Helsinki in 2009. She has since completed practical urban studies programmes such as Future Cities led by the British Council.
Päivi has worked with e.g. Kaapelitehdas & Suvilahti, British Council, City of Helsinki (Youth Deparment, Social Services, Cultural Deparment), HELEN Oy, Dodo ry, City of Pori, SAMK, Vernissa Cultural Centre and the City Museum of Helsinki. She lectures and facilitates workshops on urban design, participatory design, placemaking and community and public art, e.g. in Kankaanpää Art School, Luksia-Institute, Arla-Institute, Designmuseo and Aalto University.
Niko Riepponen
Participation Designer / City of Espoo
Niko Riepponen works as a Participation Designer at the Public Works Department in Espoo.
He works with Espoo residents on various co-design projects and develops participation and interaction in Espoo in various ways. He has also lead the Environmental Design Team of the city.
Niko Riepponen works on several sustainable development themes. His tasks are in many ways crossadministrative and cross-sectoral. What he enjoys the most about his job is the promotion and strengthening of democracy and the opportunity to work across the city organisation.
Niko Riepponen has worked also as an independent designer–artist and a facilitator. He is involved with different forms of urban activism as a citizen and has created numerous events and campaigns.
Tanja Jänicke
Designer and Co-Founder / Yhteismaa, Helsinki
Tanja Jänicke is one of the founders of Yhteismaa ry (NGO) and the biggest crowdfunding platform in Finland, Mesenaatti.
She is an innovative service designer and has been participating in the creation and design of several inclusive platforms, such as Siivouspäivä, Illallinen Suomen taivaan alla, Nappi Naapuri and Mesenaatti.
Tanja Jänicke is also coaching and giving keynote lectures on themes like participation, inclusivity, co-creation, sharing economy and crowdfunding.
Elina Wanne, Project Manager, Sustainable Development / City of Espoo
Anniina Korkeamäki, Head of Urban Planning / City of Riihimäki
Alpo Tani, Urban Planner / City of Helsinki
Moderators
Katja Lindroos, Heidi Kalmari & Ramon Maronier
Thank you
'People-Driven City' is made possible with the kind support of our partners.
Content Partners
Embassy of the Netherlands in Finland    
Finnish Cultural Institute for the Benelux   
The Swedish-Finnish Cultural Foundation 
Museum of Finnish Architecture
Lähiöfest2019 Partners
Host City & Event Cities
Main Partners
Campaign City
Programme Direction & Production
This is the 2nd edition of PEOPLE-DRIVEN CITY. The 1st was organised as part of Lähiöfest2017 programme in Helsinki.
Urban Practice reserves the rights to any changes in the program.